Welcome
Welcome to the website of Rushden Town Band.
It was lovely to be able to contribute a little to Armed Forces Day, Rushden. What a shame the rain spoilt the evening, but thank you everyone for coming.
Our next public event is on Sunday 7th August – RHTS Classic Car Show in Hall Park, Rushden. We look forward to seeing you there.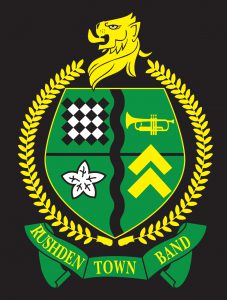 We are a First Section brass band based in Rushden, Northamptonshire.
Musical Director: Adele Hudson
President: David Groom